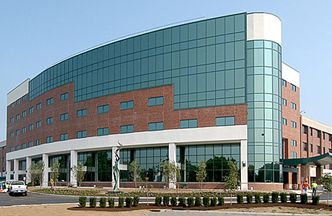 Capital District Pediatric Cardiology Associates
Glens Falls Hospital
100 Park Street
Glens Falls, NY 12801
All scheduling Glens Falls Clinic
Phone:
(518) 926-3600
Glens Falls Hospital
Capital District Pediatric Cardiology Associates
Glens Falls Hospital
100 Park Street
Glens Falls, NY 12801
Directions
From the Northway:
Take Exit 18 (Glens Falls). Follow signs to Hospital, Follow CR 28 Main Broad (all straight) to right turn on Hudson Avenue. Glens Falls Hospital is on the right. Our clinic will be off the main lobby in the EKG area.